5 Reasons to Have an Intimate Wedding
(that have nothing to do with money)
If you've poked around wedding planning books or blogs at all, you'll have seen "experts" suggesting that you have an intimate wedding - usually as a money-saving technique to chop a few dollar signs off of the cost of the celebration.
While intimate weddings often can be planned less expensively (though not necessarily - it is entirely possible to have a very decadent soiree with a small guest list!), this lack of imagination does a disservice to weddings both big and small. An intimate wedding isn't just a cheaper version of a big wedding - it's an entirely different experience, with so many of its own wonderful features and advantages.
So, friends, why might you want to have an intimate wedding? Let's get into it!
- You're an introvert -
If you're not 100% excited by giant parties in your day-to-day life, you might not love one for your wedding either. It's normal for introverts to prefer smaller dinner parties, game nights, and intimate gatherings. If you'd rather have quiet conversations with a small roomful of people than try to shout to a friend through a thronging crowd, an intimate wedding - or even an elopement - might be the best choice for you.
- You're not that into banquet halls -
You know, event spaces. Big rectangular rooms with a sound system and maybe some nice decor. You fill them with tables. There's probably a dance area. They're adequate. They do the job of holding a large number of people in reasonable comfort.
But if that's not what you thrive on, take a look at smaller spaces. Art galleries… funky cafes… backyards… redwood groves… pocket beaches… bed-and-breakfasts… mountain meadows… When you look outside the box of places-designed-to-fit-several-hundred-people-at-once, the world opens up to you! There are so many small spaces with so much flavor and individuality. Which one suits you the most?
- You care about the environment -
From dozens or hundreds of people traveling long-distance for the occasion, to food waste, single-time-use decorations that wind up in the trash afterwards, hundreds of disposable cups and plates and silverware, and countless favors that guests don't bother to keep… large weddings can have a massive ecological impact. By focusing on the people closest to you, you can reduce that impact substantially and still have the time of your life!
- You want to interact directly with your guests -
We tend to think of bigger events as more social, but the reality is that there's just no way to have a meaningful one-on-one interaction with every single guest at a big wedding in the space of a few hours. Depending on the number of guests and the length of the reception, it may only leave a minute or two of time to speak with each guest - less if you want to dance, eat, chill, or otherwise take breaks from socializing. Intimate weddings leave you with more time to interact with each guest or family member, and when the wedding is extremely intimate (think around a dozen people or fewer) you can even have meaningful conversations with the whole group at the same time.
- You don't want to put on a show -
Because of the impossibility of interacting directly with so many people at the same time, big weddings tend to take on a sort of a performer-and-audience dynamic, where the crowd watches the marrying couple as if they were acting on a stage. For those who thrive on attention, this can be a very exciting experience, but it's definitely not for everyone. Smaller, more intimate weddings foster more of a community ambiance than a performative one.
Whatever reason you choose to have an intimate wedding, it's important to appreciate that celebration for its own virtues, and not just treat it like the low-budget cousin to big weddings. Small weddings can be as grand, as creative, and as decadent as your imagination and budget will allow. It's time to treat intimate weddings like the treasures they are!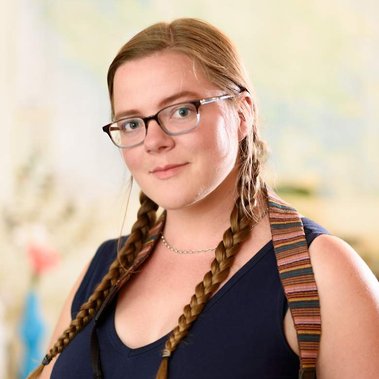 About Kate:
I photograph weddings and elopements for unconventional people who prefer to build their own traditions and choose their own adventures.
Let's do this!
Ready to book? Just got some questions?
Fill out my contact form or shoot me an email any time.